Internship Programme
Our internship programme is designed to provide exemplary university students with the opportunity to work on meaningful assignments and gain real-world experience.
The focus of the Internship Programme is to target and hire the most talented intern candidates from outstanding universities across Denmark and Vietnam.
Outcomes gained during / after the Internship Programme:
Real-world experience aligned to a course of study;
Competitive pay, along with subsidised housing, transportation, travel insurance, etc. for those who qualify;
Organised social and professional development events.
The internship programme has been implemented since 2006 with 2 – 3 students / year. Students come from:
Syddansk Universitet in Kolding, Denmark;
Aalborg University, Denmark;
Copenhagen Business School, Denmark;
Roskilde University (RUC), Denmark;
University of Commerce, Vietnam;
University of Civil Engineering, Vietnam;
University of Power Engineering, Vietnam;
and others.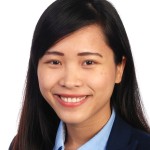 Yen Bui from National University of Civil Engineering, Vietnam said: " I had a great opportunity to be one of the interns in the professional program at DK Engineering. At DKE, I was very welcomed and supported by the managers and colleagues. I participated on quantity surveying, document control, and project management. Besides that, I had a lot of fun with the colleagues through excursion, picnics, and parties. I highly appreciate everyone in DKE for their support, knowledge, and expertise. The experiences I gained during the internship are very valuable and will continue to assist me in my career."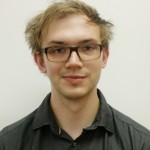 Dylan Underhill from VIA University and college, Denmark has the following comments about his internship experience: "I spent my time at DK Engineering participating in the overhaul of their BIM(Building information modeling) systems and standards. DKE has a unique environment that encourages personal growth and will happily entrust employees with as much responsibility as they can comfortably handle. Their system provided me with an invaluable experience that I honestly do not believe could be possible anywhere else. Not only was I able to work on some life changing projects, I also got to experience a vastly different culture than my own. I want to convey a huge thank you to everyone I met and worked with at DK Engineering, my perception of Vietnam was positively influenced by everyone at the company. Hanoi has definitely set its hooks in, and I foresee myself returning in the near future."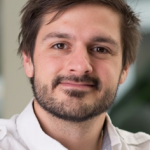 Nikolaj Ramskov Sandvad from Roskilde University (RUC) joined our intern programme. His scope of work at DKE covered M&E services, establishing document rules and handling procedures and taking base in Danish BIPS system. He says: "It was a great experience to intern at DK Engineering. Interning in Hanoi is a great opportunity to work and learn from a different culture and get to know the Vietnamese people. DK Engineering helps you with all the practicalities, like insurance, the flight to Hanoi, apartment and so forth. I highly recommend giving yourself the experience, work, travel and explore the beautiful country that is Vietnam."
Jonas Dinesen from Aalborg University, Denmark has the following comments about his internship experience: "I was invited by DK Engineering Ltd. to study cross-cultural communication in situ in their office in Hanoi. The company was very accommodating and supplied me with a full view into their company which gave me a solid foundation for my project. I learned a lot from visiting them, and am still using some of the tools and ideas generated by the time there for my work."
Contact us if you would like to know more about DK's Internship Programme.